Moving to a new home can be an exciting experience, but it can also be quite overwhelming. Packing up all of your belongings and preparing them for a move can be a time-consuming and stressful process. However, with the right preparation and organization, you can make the packing process more manageable and stress-free. In this article, we will discuss some of the best practices for packing your home and getting it ready for the movers, and we will also touch on how Giant Movers 365 can help to make your move smoother.
Start Early
One of the most important things you can do when packing for a move is to start early. Begin the packing process at least a few weeks before your move date, giving yourself plenty of time to sort through your belongings, decide what to keep and what to donate or discard, and pack everything up. Starting early also means that you can avoid last-minute stress and ensure that everything is packed properly and labeled appropriately.
Make an Inventory
Before you start packing your home, make a detailed inventory of all your belongings. This will help you keep track of everything and make sure that nothing is left behind. You can also use your inventory to help you decide what items to pack first and what items to pack last.
Purchase Packing
Supplies To make sure that your belongings are packed safely and securely, you will need to purchase packing supplies. This includes boxes, packing tape, bubble wrap, packing peanuts, and labels. You can purchase these supplies from a moving company or a home improvement store. Keep in mind that it's better to have extra supplies than not enough.
Pack Room by Room
To make the packing process more manageable, pack room by room. Start with the least-used room and work your way to the most-used room. This will help you stay organized and ensure that everything is packed efficiently.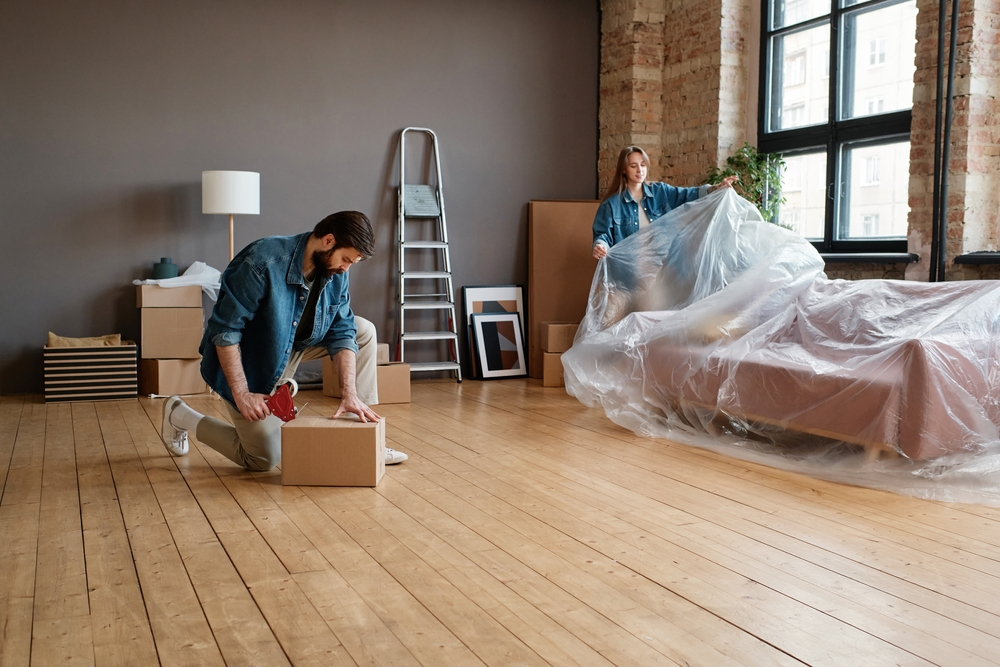 Label Everything
Labeling your boxes is an important step in the packing process. Make sure to label each box with the room it belongs to and a brief description of its contents. This will make it easier for the movers to place the boxes in the correct rooms in your new home and also help you find things more easily when you start unpacking.
Pack Fragile Items Carefully
When packing fragile items such as dishes, glasses, and other breakables, be sure to wrap them in bubble wrap or packing paper. Use extra padding such as packing peanuts to ensure that they don't move around during the move. Pack them tightly in boxes and label the boxes as fragile.
Consider Hiring a Professional Moving Company
If you're feeling overwhelmed by the packing process, you may want to consider hiring a professional moving company. A professional moving company can provide you with expert packing services, taking the stress and hassle out of the process. They can also provide you with the necessary packing supplies and even offer storage solutions if needed.
When it comes to hiring a professional moving company, Giant Movers 365 is an excellent option. They are a full-service moving company that can handle all aspects of your move, from packing to transportation and unpacking. They offer a wide range of services, including residential and commercial moves, long-distance and international moves, and even specialty moves for items such as pianos and antiques.
Giant Movers 365 also provides its customers with high-quality packing supplies, including boxes, bubble wrap, packing paper, and tape. They have a team of expert packers who can pack your belongings safely and efficiently, ensuring that everything arrives at your new home in excellent condition.
In conclusion, packing up your home for a move doesn't have to be a stressful experience. By starting early, making an inventory, purchasing the necessary packing supplies, packing room by room, labeling everything, and considering hiring a professional moving company such as Giant.